Dean Kevin L. Smith Bio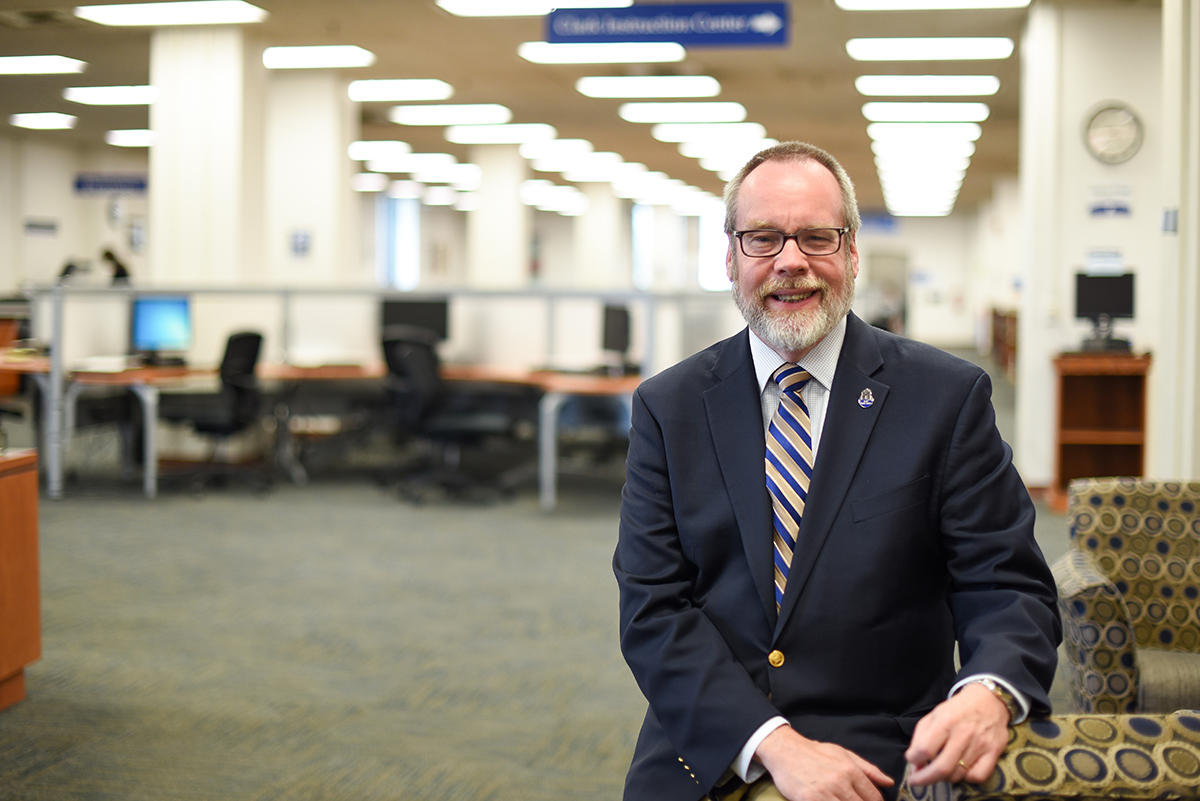 Dean of Libraries
Kevin L. Smith
klsmith12@ku.edu
785-864-2680
As the dean, Kevin advocates on behalf of the libraries, positioning the libraries as an integral partner with the university's academic and administrative units and ensuring the organization's continued leadership in advancing research, teaching, inclusivity and global initiatives. The dean also facilitates external relations through outreach development and engaging in donor relations to solidify fundraising efforts.
Kevin joined KU Libraries as dean in May 2016. He previously served as the director of copyright and scholarly communication at Duke University.
During his tenure at Duke, Kevin advised faculty, staff and students on issues of copyright, intellectual property licenses and scholarly publishing. He played a vital role in coordinating online publishing, offered instructional opportunities on copyright, and increased awareness surrounding intellectual property and open access to the Duke community and beyond.
Kevin earned a J.D. from Capital University Law School, a master's degree in library science from Kent State University and a master of arts in religion from Yale University Divinity School. Prior to his work at Duke, he was the director of Library and Instructional Resources at Defiance College. He has also worked as an instructor, reference librarian and assistant librarian. Kevin is a well-known leader in the field of scholarly communications, and he has an impressive list of published articles, keynote addresses and essays.