On April 16, interim provost Danny Anderson presented KU Libraries employee Amber Newquist with the KU Employee of the Month Award (USS) at Murphy Art & Architecture Library.
More details about Amber's nomination appear in the May 10 issue of The Oread.
Congratulations, Amber!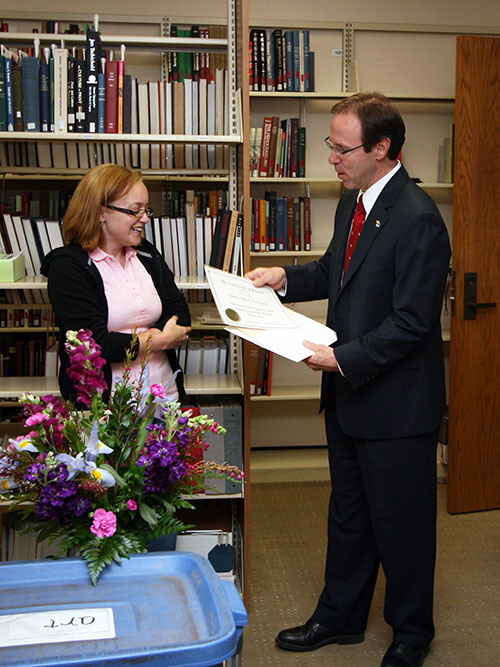 For more information, contact Rebecca Smith at (785) 864-1761 or via email at rasmith@ku.edu.