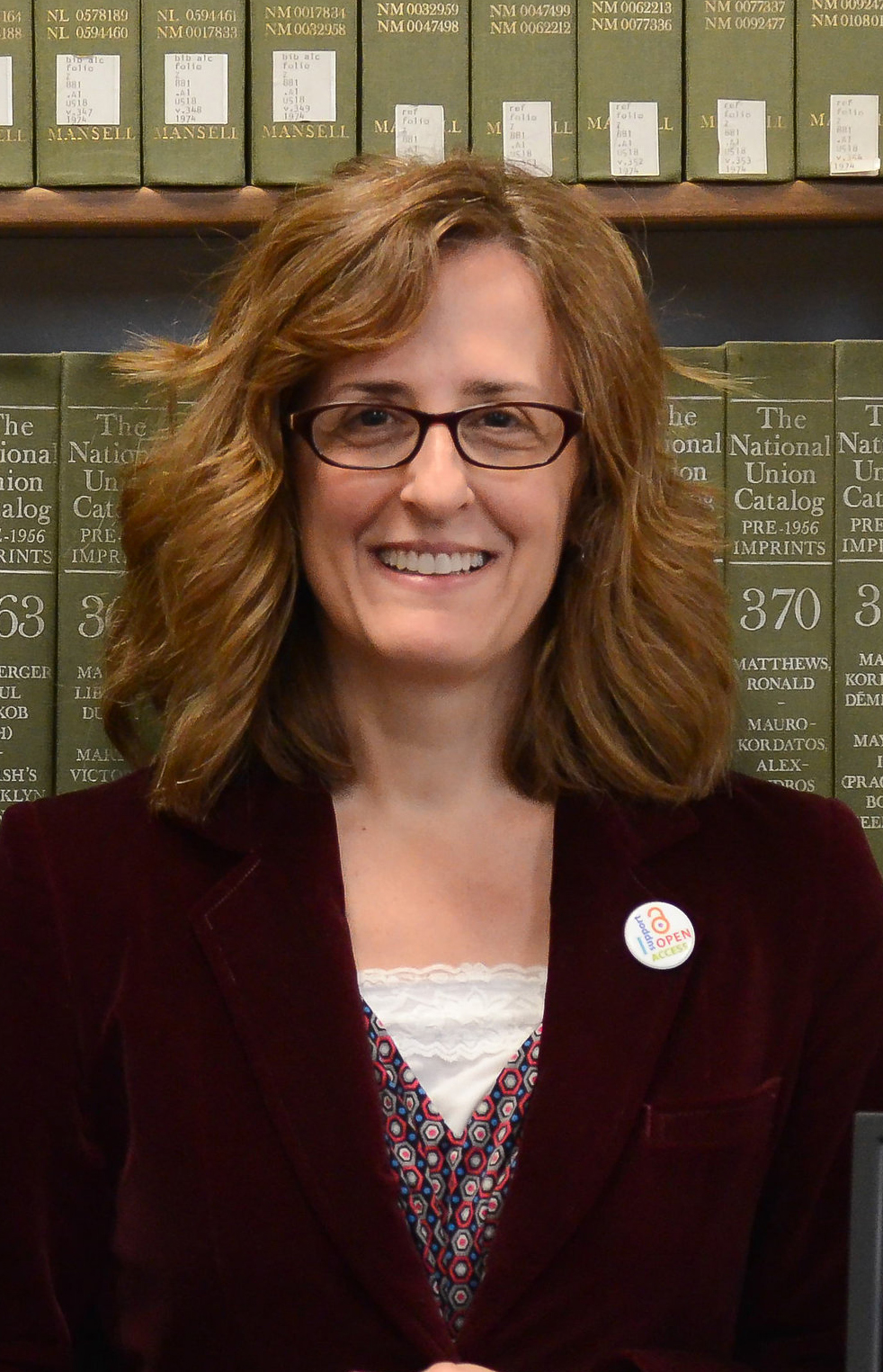 Ada Emmett, head of the University of Kansas Libraries' Shulenburger Office of Scholarly Communication & Copyright, has been elected to serve on the Steering Committee for SPARC (Scholarly Publishing and Academic Resources Coalition), for a three-year term. As a committee member, Emmett will provide strategic advice and guidance to the SPARC staff.
Emmett has been an active participant and collaborator in the scholarly communication activities at KU, including playing a leadership role, as KU became the first public university in the United States to adopt a campus-wide open access policy in its faculty governance. The overarching goal of open access is to provide global access to scholarly literature and research with unrestricted reuse of the content, including articles and data.
"Ada's leadership and commitment to expanding open access has undoubtedly been a contributing factor to keeping KU at the forefront of the open access and scholarly communication movement," said Mary Roach, interim co-dean of KU Libraries. "She has worked to establish a coalition of colleagues to drive the movement at KU and beyond."
"I am extremely honored to be elected to serve on SPARC's Steering Committee, currently chaired by former Dean of KU Libraries, Lorraine Haricombe," said Emmett. "I look forward to being of direct service to SPARC, an international leader of and advocate for the open access movement. SPARC and KU have had long standing ties – supporting each other and the local/global efforts for open access."
The full SPARC Steering Committee represents ARL (Association of Research Libraries) and non-ARL libraries in the U.S. and Canada as well as SPARC Europe, SPARC Japan, CARL, and AASHL.
For more information about SPARC governance, visit the SPARC website.
SPARC (Scholarly Publishing and Academic Resources Coalition), with SPARC Europe and SPARC Japan, is an international alliance of more than 800 academic and research libraries working to create a more open system of scholarly communication. SPARC's advocacy, educational, and publisher partnership programs encourage expanded dissemination of research.