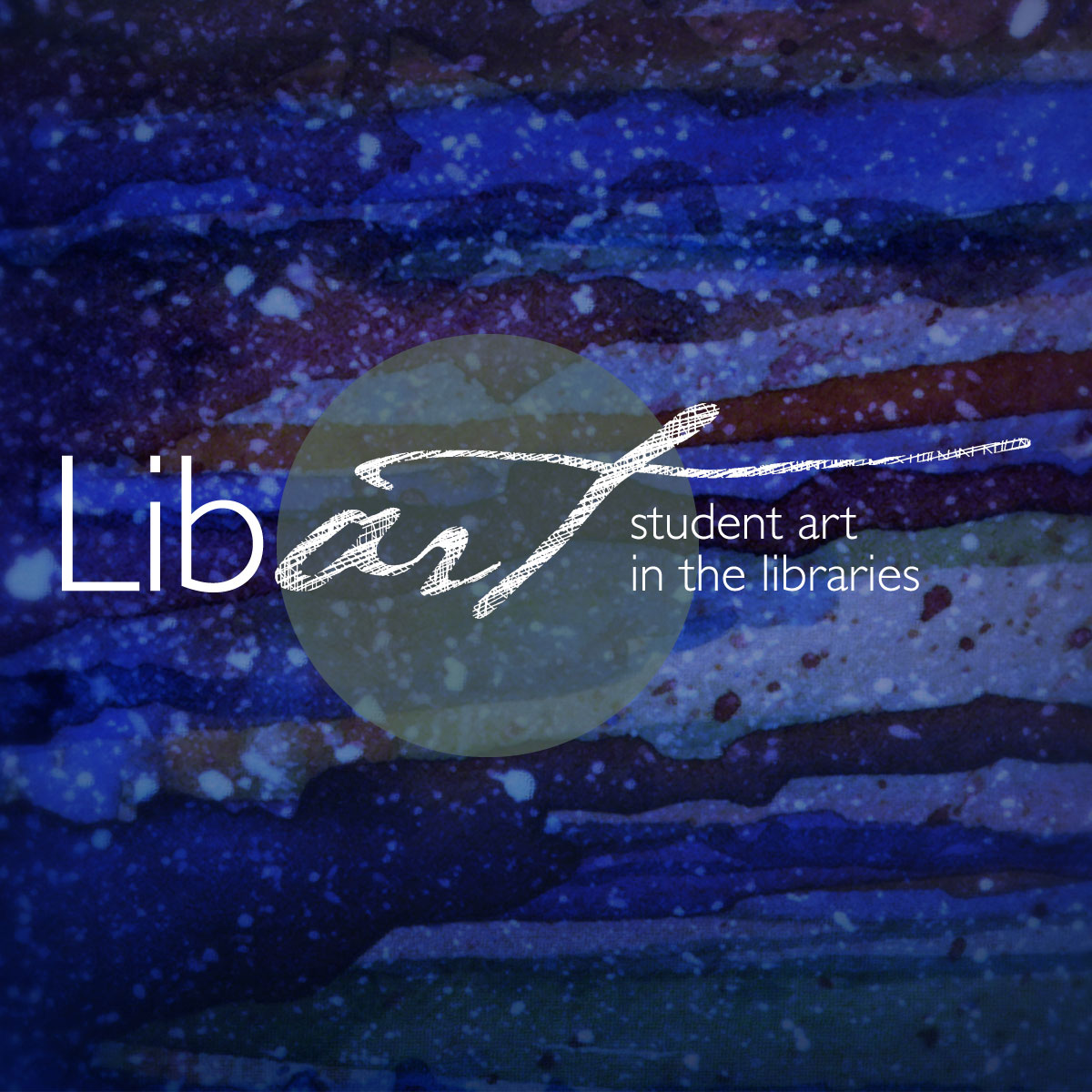 LAWRENCE- The University of Kansas Libraries will once again provide students an opportunity to display their artwork in the libraries' public spaces during the 2015-16 academic year. KU Libraries are seeking submissions to its fifth annual exhibition "LibArt: Student Art in the Libraries." Participating in this yearlong exposition allows KU students to share their art with thousands of viewers, while also gaining the experience of preparing their work for an organized exhibition.
Artwork must be submitted online by midnight on Monday, April 13, 2015. All undergraduate and graduate students at KU are eligible to enter up to five pieces for consideration. The online submission form will prompt applicants to upload an image of (or share a link to) their art. Two-dimensional art will be considered for physical exhibition and all varieties of work (including three-dimensional and multimedia work) will be considered for digital display.
Submissions will be evaluated by the LibArt committee. This committee is comprised of library staff and faculty with art and art history backgrounds. The goal of the committee is to select a broad representation of styles, content and media based on artistic merit.
"LibArt participants continue to share very positive feedback about the program," LibArt committee chair Courtney Foat said. "Many of them tell us that having the opportunity to share their work with friends, students and faculty, while also contributing to the visual enrichment of their library spaces, has been the most enjoyable part of the experience."
Art selected for this year's exhibition will also be evaluated by external judges – established artists and art historians from the campus and local community. Works chosen as "highly distinctive" will be recognized at the LibArt opening reception early in the fall semester.
Art selected for physical display will be exhibited on the third floors of Watson Library, Anschutz Library and Kenneth Spencer Research Library. Digital display selections will be projected in both Watson and Anschutz.
For questions related to the program or submission process, please contact Courtney Foat, LibArt committee chair, at 785-864-0970 or cfoat@ku.edu.