KU Libraries named two recipients of the seventh annual Deans' Award for Student Employee Excellence.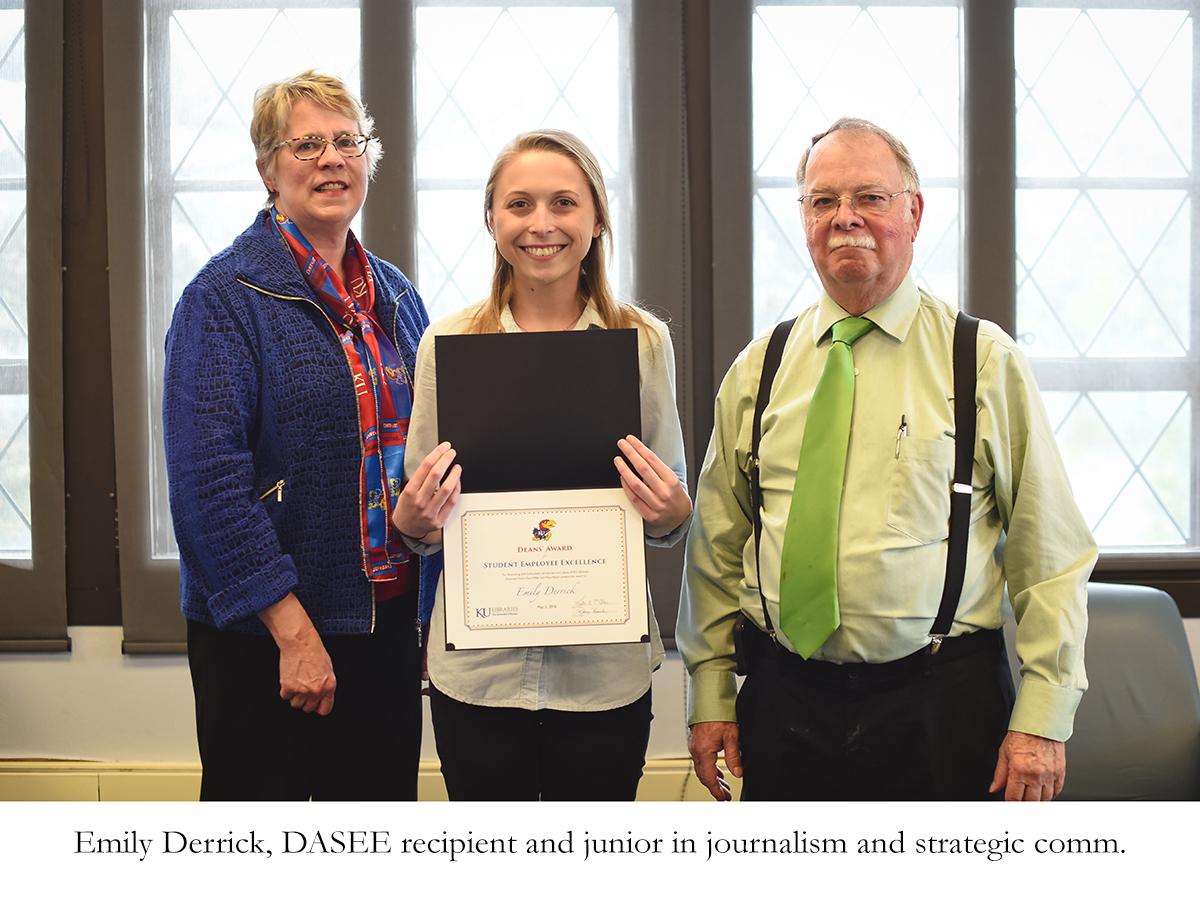 This award was established by former dean of KU Libraries, Lorraine J. Haricombe, to recognize the dedication and quality service provided by the student employees at KU Libraries.
The 2016 winners were Emily Derrick and Mike Van Esler.
Derrick, an undergraduate student studying journalism and strategic communications, is the communications intern for the Office of Communications & Advancement at KU Libraries and a member of KU Libraries' Student Ambassadors. She has worked at KU Libraries for nearly two years, and her adaptable work ethic and attention to detail were praised during the award reception.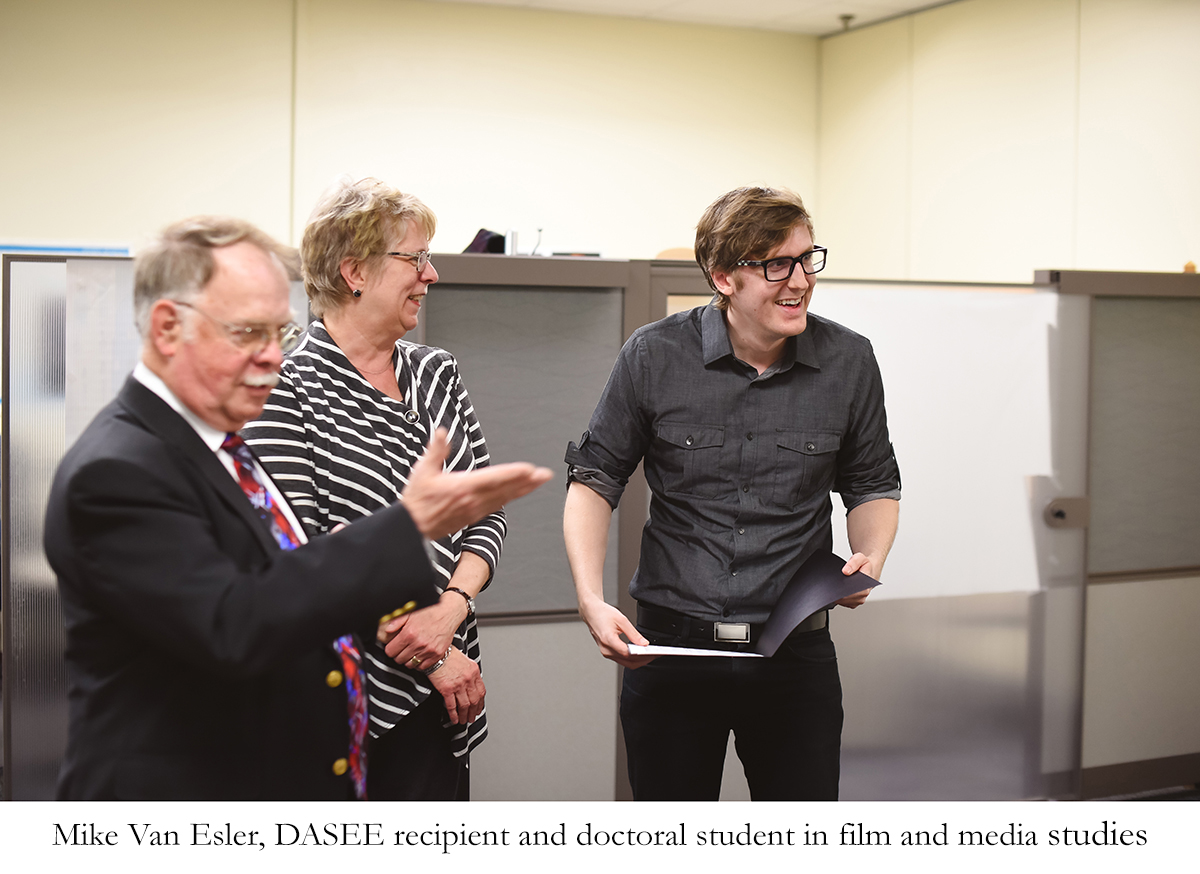 Mike Van Esler, a doctoral student in film and media studies, was named the second recipient. Van Esler works as a program assistant for the Center for Undergraduate Initiatives & Engagement, supporting KU Libraries' instructional design activities. He has nearly four years of experience working in the libraries, and his creativity and responsiveness were applauded in his nomination letters.
Recipients were selected by members of the KU Libraries Board of Advocates based on nominations by members of the library staff. They each received a $500 award and were honored at KU Libraries' annual ice cream social, an event recognizing the contributions of all of the libraries' student employees.
"Our nearly 200 student workers remain central to the libraries," said Mary Roach, associate dean of KU Libraries. "Our student employees work tirelessly to provide quality service to all libraries' users, and we are grateful to be supported by such a talented group."