American Chemical Society (ACS)
Exporting Citations from American Chemical Society Databases to EndNote
1. Conduct your search.
2. Check the boxes to the left of the references for citations you plan to export then click Download Citations from above.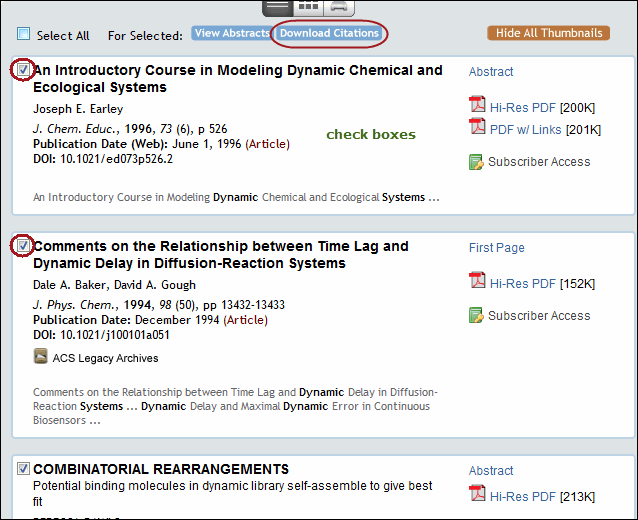 3. Make sure the RIS option is checked under Format then choose how much information is to be included with the citation. When finished click Download Citations.