AnthroSource - EndNote Export Instructions
Exporting Citations from AnthroSource to EndNote
1. Conduct your search.
2. Click on an article title to select it.

3. Choose HTML Version and More Information from the bottom of the article description.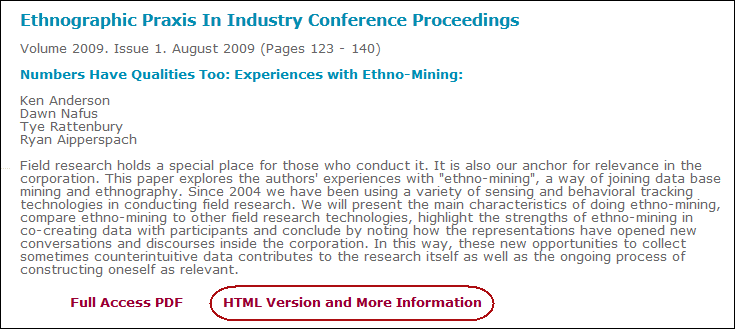 4. This will open the Wiley Online Library Screen. From here, click Export Citation for this Article from the Article Tools box on the right.
5. In the Export Citation box use the drop-down arrows to select EndNote as the Format and to select your export type (whether or not you would like the abstract included with the citation), then click Submit.