Chadwyck
Exporting citations from Chadwyck databases to EndNote
1. Conduct your search.
2. Check Add to Marked List in the boxes below the items for which you plan to export citations then, from the top of the search results, find and click Marked List.
3. In the next screen, click Download citations (it may be in a different location than illustrated below).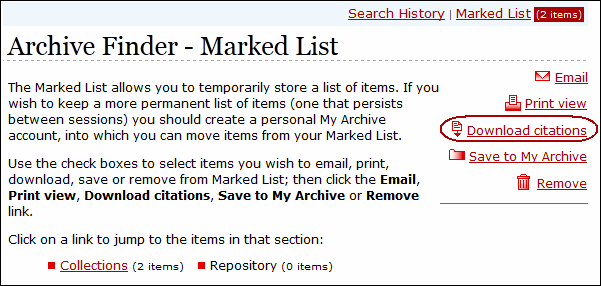 4. From the Download options list, choose Export directly to ProCite, EndNote or Reference Manager.