FirstSearch - EndNote Export Instructions
Exporting citations to EndNote from FirstSearch databases (such as ArticleFirst and WorldCat).
1. Conduct your search.
2. Check boxes for the citations you wish to export then click Export from the upper menu.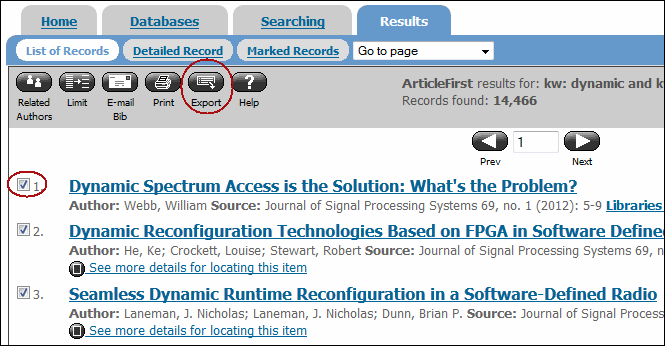 3. In the next screen, click on Marked records from this search to transport only the records you have selected then click EndNote in the Export To box. When finished, click Export.
4. You may be asked to choose an import filter. Highlighted below are several filters that correspond with databases at KU. If you don't see the name of your database, try typing OCLC (and then pressing Enter) in the search box to bring up a full list of FirstSearch databases.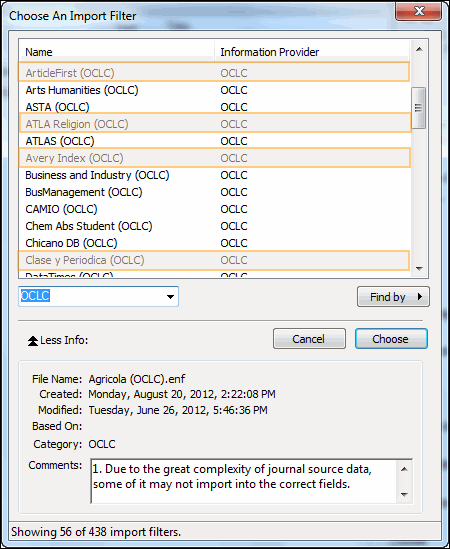 5. Click Choose when you have made your selection. The export process should complete automatically.