BioOne - EndNote Export Instructions
Exporting Citations to EndNote from BioOne
1. Conduct your search.
2. Check the boxes to the left of the articles for which you plant to export citations, then click Download to Citation Manager from the menu items at the top of the search results.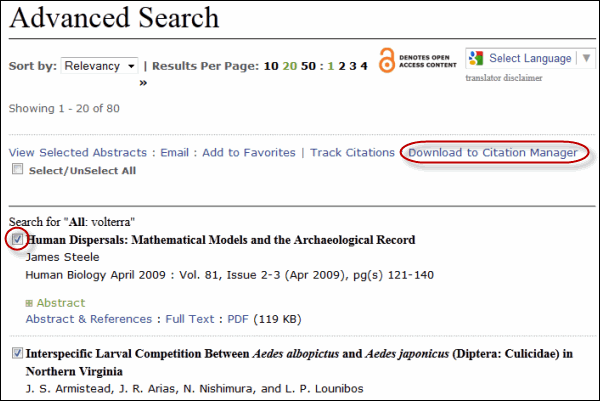 3. In the Citation Manager screen, choose what you would like to include with your export then click Download citation data.