Elsevier - EndNote Export Instructions
Exporting to EndNote from Elsevier databases
To Export Multiple Citations:
1. Conduct your search.
2. Check boxes to the left of the articles for which you plan to export citations, then click either Download from the menu above.
3. In the next screen, select EndNote (RIS, Ref. Manager) and then click Save.
For Single Citations (Math SciNet, for example)
1. Conduct your search.
2. Clicking on a single article will re-direct you to access options at Elsevier's SciVerse database.
3. In the upper left-hand corner, click Export Citation.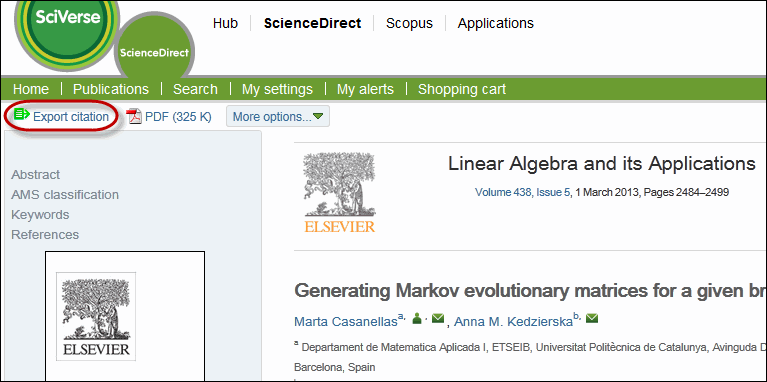 4. In the Export citation screen, choose whether you would like to have abstracts included with your export, the under the Export format heading, click RIS format. Finally, click Export.