Emerald Insight - EndNote Export Instructions
Exporting to EndNote from Emerald Insight
1. Conduct your search.
2. Narrow your search by choosing a format from the View results for: menu.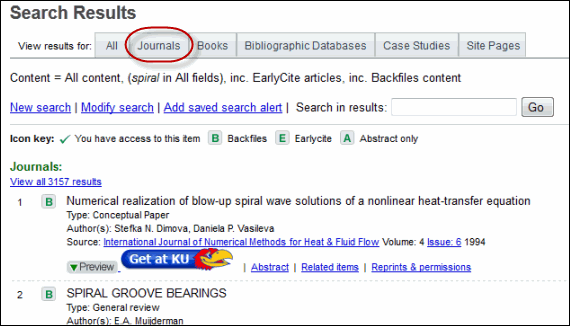 3. Now that the check-boxes are available, check articles for which you plan to export citations then, from the Add to the marked list menu, click Go.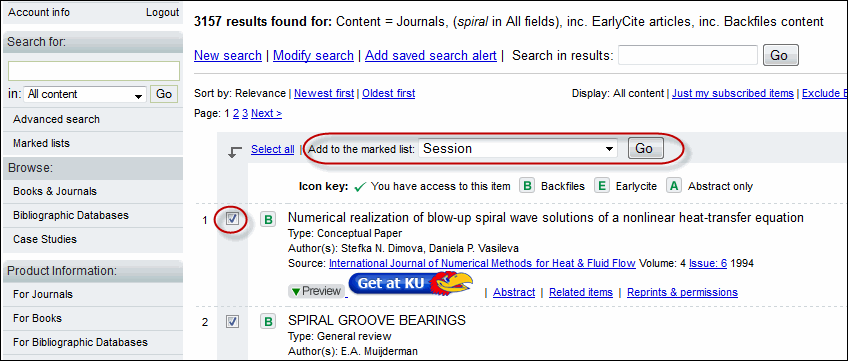 4. The following notice will appear at the top of your screen.

5. To access your marked list, click Marked lists from the left side of the same screen (notice how the checkmarks in the boxes have disappeared).
6. In the next screen, click Select all or choose individual articles for export, then click Export options.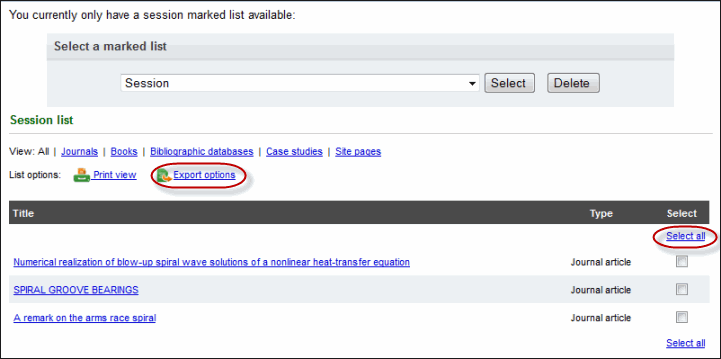 7. Click Export to EndNote, Reference Manager.