Gale 3 - EndNote Export Instructions
Exporting to EndNote from Eighteenth Century Collections and Arab-Israeli Relations databases.
1. Conduct your search.
2. Check the boxes to the left of the articles for which you plan to export citations, then click Marked Items from the top menu.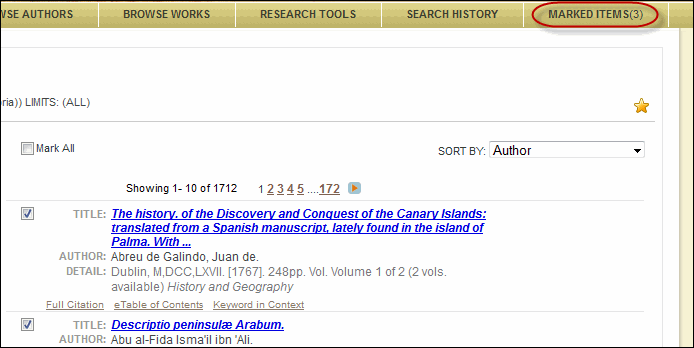 3. In the Marked Items screen, click the Citation icon, which appears as a gray box with the letters Ci, although it is not always in the upper right-hand corner as illustrated below.
4. In the Generate a Citation screen, select EndNote under the option Export to third party software, then click Export to complete the process.