IEEE Xplore - EndNote Export Instructions
Exporting to EndNote from IEEE Xplore
1. Conduct your search.
2. Check the boxes to the left of the articles for which you plan to export citations, then click on Download Citation from the top menu.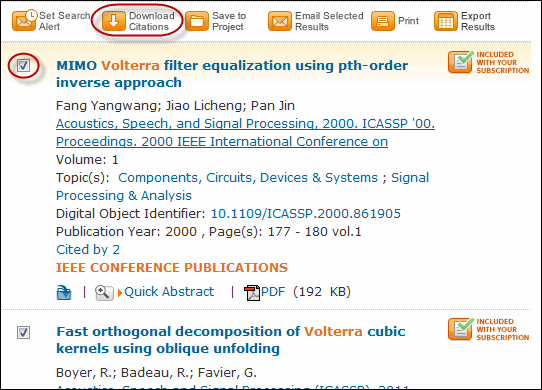 3. In the Download Citations menu, select whether you'd like to Include abstracts with your citations then under the Format heading, select EndNote, Procite, RefMan and then click Download Citation.