Oxford 4 - EndNote Export Instructions
Exporting to EndNote from Oxford University Press Journals
1. Conduct your search.
2. From the search results screen, check the boxes to the left of the journals for which you plan to export citations then, from the upper menu, click download to citation manager then Go.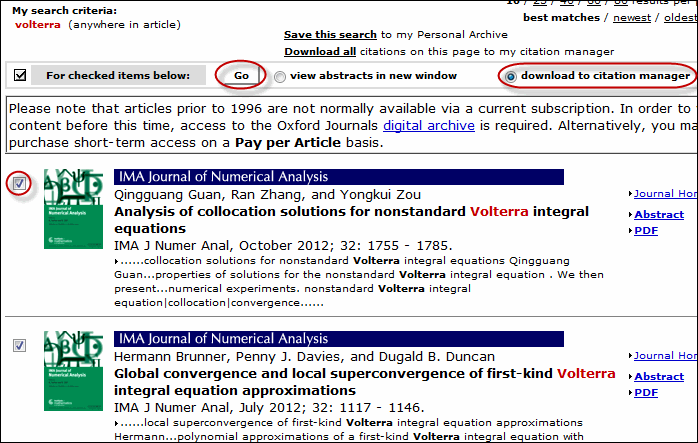 3. In the next screen, click Download ALL Selected Citations to Citation Manager.

4. Finally, choose EndNote as the download format in the Download Directly to Citation Manager screen.