SAE Digital Library - EndNote Export Instructions
Exporting to EndNote from SAE Digital Library
1. Conduct your search.
2. Check the boxes to the left of the articles for which you plan to export citations then, from the upper menu, click Export. Alternatively, you can download individual citations by clicking Download Citation in the gray menu at the bottom of each listing.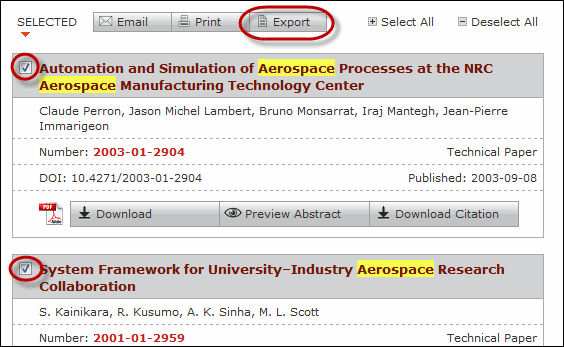 3. In the Export Options box, click the red Select box labeled EndNote. The process should continue automatically.