Sage Knowledge - EndNote Export Instructions
Exporting to EndNote from Sage Knowledge
1. Conduct your search.
2. Sage Knowledge will either download all results to Endnote or will allow you to download them one-at-a-time. There does not appear to be an option to download multiple, selected records in one batch. To download all results, simply click Cite All and skip to step 4, below.
3. To download individual citations, hover your mouse in the area under the heading Encyclopedia Entry then click Export citation from the two options that will appear.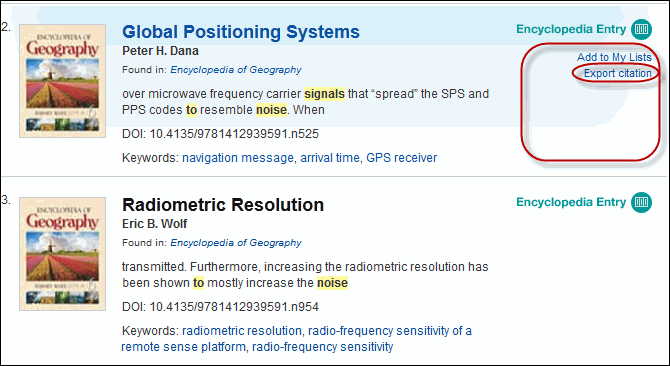 4. To complete the export, use the drop-down arrow in the Export citation to box to select EndNote, then click Export.