SciFinder - EndNote Export Instructions
Exporting to EndNote from SciFinder
1. To use SciFinder, you must first register for a free account. You can begin by typing SciFinder into the Search KU Libraries box at the top, right-hand corner of any library page. The library's page contains a link to the SciFinder registration.
2. When you have completed the registration process, go ahead with your search.
3. Check the boxes to the left of the articles for which you plan to export citations, then click Export from the right-hand side of the upper menu.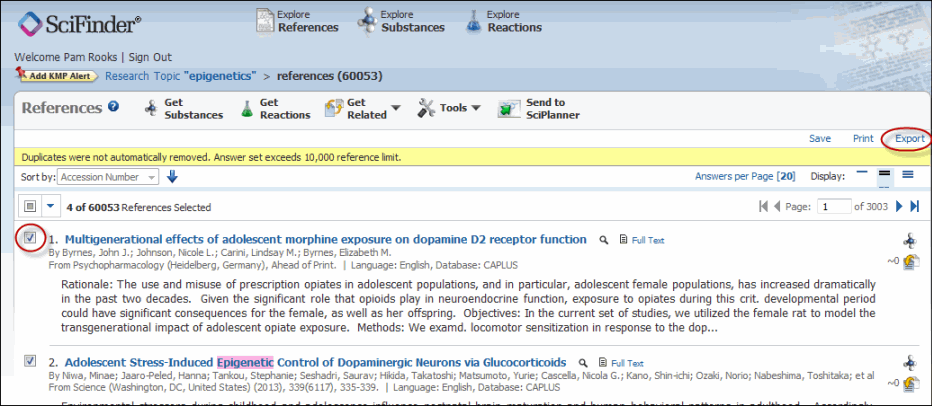 4. In the Export screen, click Citation export format (*.ris) under the For: Citation Manager heading and check Selected under the Export heading, then click Export in the bottom, right-hand corner.