Wiley Online Library - EndNote Export Instructions
Exporting to EndNote from Wiley Online Library
1. Conduct your search.
2. Wiley Online Library allows for individual or batch exports of citations. For a batch export, check the boxes to the left of the articles for which you plan to export citations, then click Export Citation from the menu above.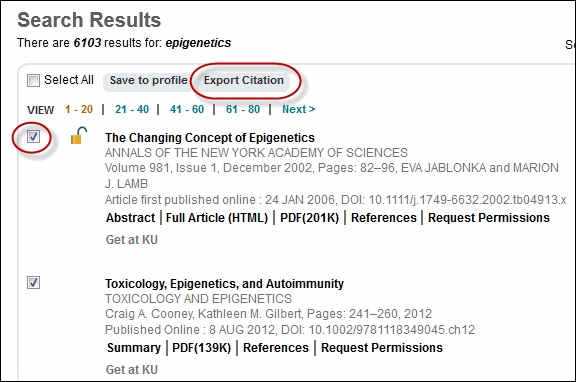 3. In the Export Citation box, use the drop-down arrows to choose EndNote as the Format and to designate whether you prefer just citations or citations with abstracts, then click Submit.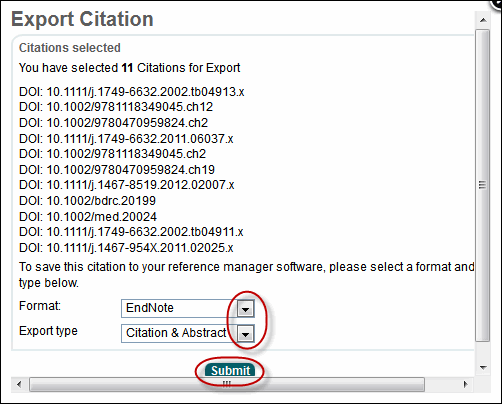 4. To export single citations from within individual listings, look for the export options in the menu to the right (they may differ based on the source).