Nineteenth Century Masterfile - EndNote Export Instructions
Exporting to EndNote from Nineteenth Century Index, Public Documents Masterfile and Poole's Index
Before you begin:
Exporting to EndNote form this database will produce a text file that can be manually imported to EndNote but requires several additional steps. Instructions for importing RIS-formatted text to EndNote can be found here.
If you only plan to export a few citations, it may be more expedient to find articles in this database but to export them using Google Scholar instead. (To do this most expediently, try working from Google Scholar in a second tab in your browser window. To enable exporting, be sure you are logged on to Google Scholar through the library home page rather than the open internet. You can find more instructions on exporting from Google Scholar here.)  need to check this link and add the others
1. Conduct your search.
2. Begin by checking the boxes on the far right of the screen for each article for which you plan to export citations. When you have selected all the articles you want, click Save Checked Items at the from the top menu.
3. Next, click Display # Saved Items.

4. The next screen will list your saved items. Do export citations, click Download on the far right. The outlined pop-up box will appear below. It may be difficult to see as it appears in the middle of the citations without a border. From the box, click Endnote Tagged Format, then Download.

5. Depending on your browser, you may need to designate Notepad as the helper application for the export.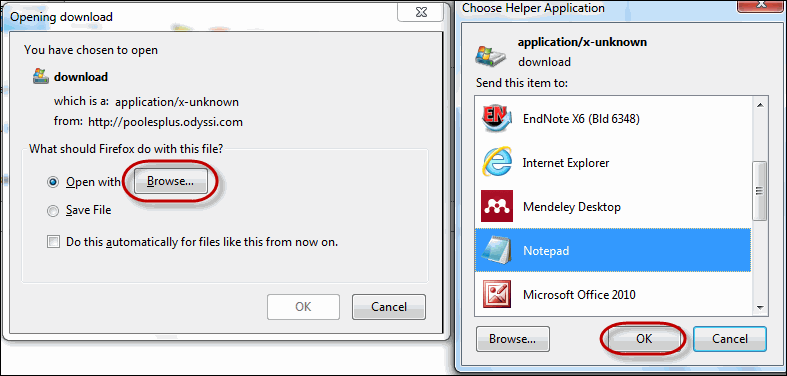 6. Your output will look something like this below. Copy and paste this text into a Word or Notepad document and save it as a text (.txt) file. Continue to add to the file until you have collected all the references you want, then refer to the instructions located here to import the text file to EndNote.