Academic Community Engagement
As a State of Kansas institution, KU Libraries is dedicated to serving users both on and beyond our campus. We strive to engage with incoming and returning students, and to reach out to lifelong learners within the Lawrence and Kansas City communities by promoting access to KU faculty and student scholarship through the Libraries Lecture Series and Libraries Exhibits Programs.
Diversity and Inclusion:
The KU Libraries are committed to actively promoting diversity and inclusion in their programs and events. The Academic Community Engagement staff strives to honor this commitment, seeking to collaborate with and showcase the scholarship and activities of diverse individuals within the KU, Lawrence, and Kansas communities via our semester-long exhibits in Haricombe Gallery, encouraging a high level of engagement among individuals of different backgrounds, ethnicities, identities, and viewpoints. We believe that our obligation as Academic Community Engagement staff members is to provide access to resources and scholarship to all individuals, and that our unique position within KU Libraries allows us to affectively work towards equity, diversity, and intersectionality within the KU and Lawrence community.
Contact the Academic Community Engagement Staff:
The Academic Community Engagement Staff have offices in the Research & Learning Division, located on the fourth floor of Watson Library.
To contact the Academic Community Engagement staff, please call Sarah Goodwin Thiel at 785-864-2299, or email Sarah at sgthiel@ku.edu.
Sarah Goodwin Thiel, Head of Community Engagment and KU Libraries Exhibits Program Coordinator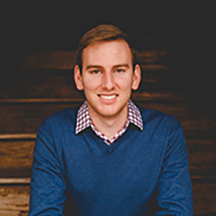 Conner Mulkey, Community Engagment Intern