Annual Review
The University of Kansas Libraries' publication that reviews accomplishments of the past year and a glimpse of priorities moving forward.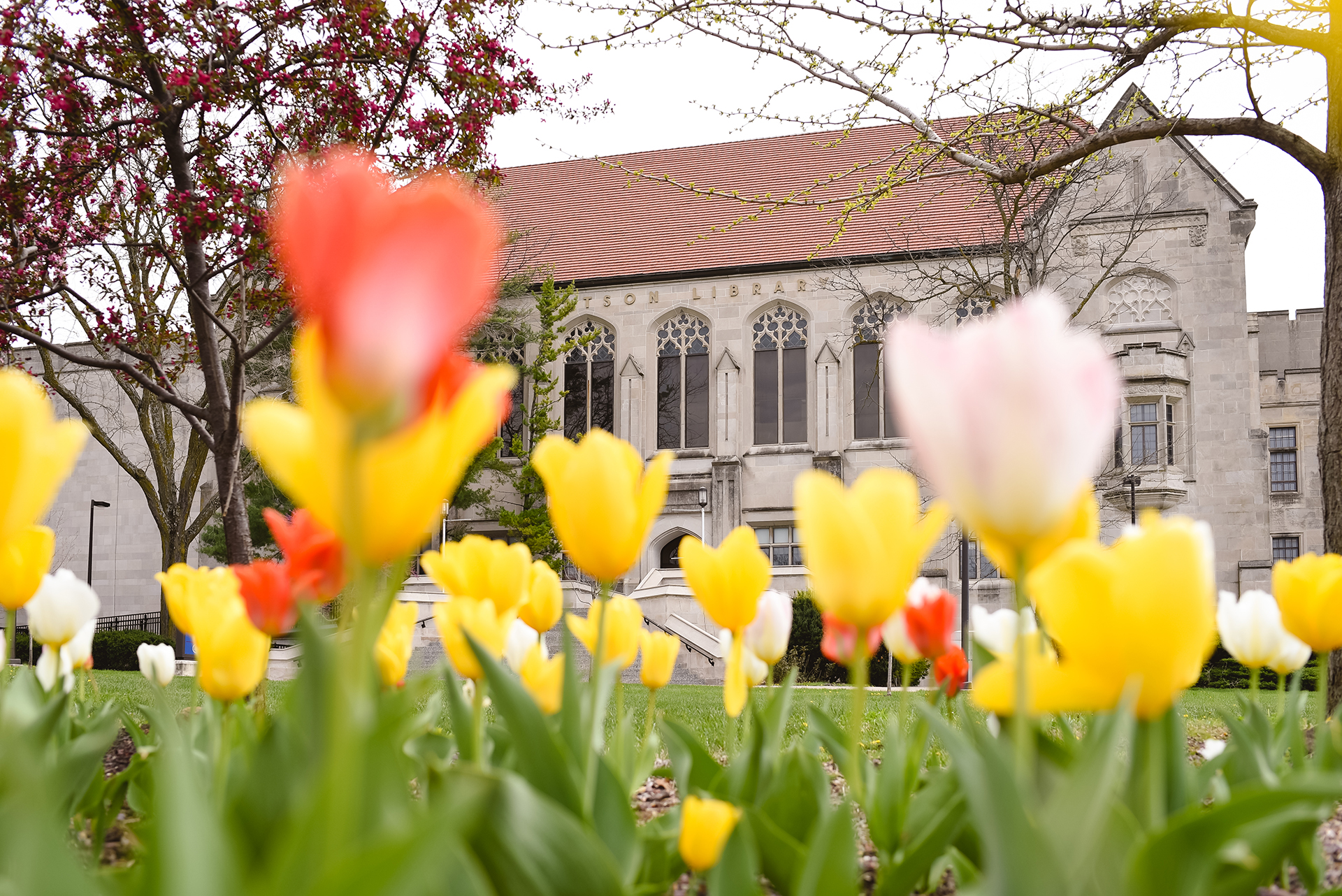 Bibliophile
Bibliophile is published in print and online semi-annually by the University of Kansas Libraries for alumni, friends, and benefactors.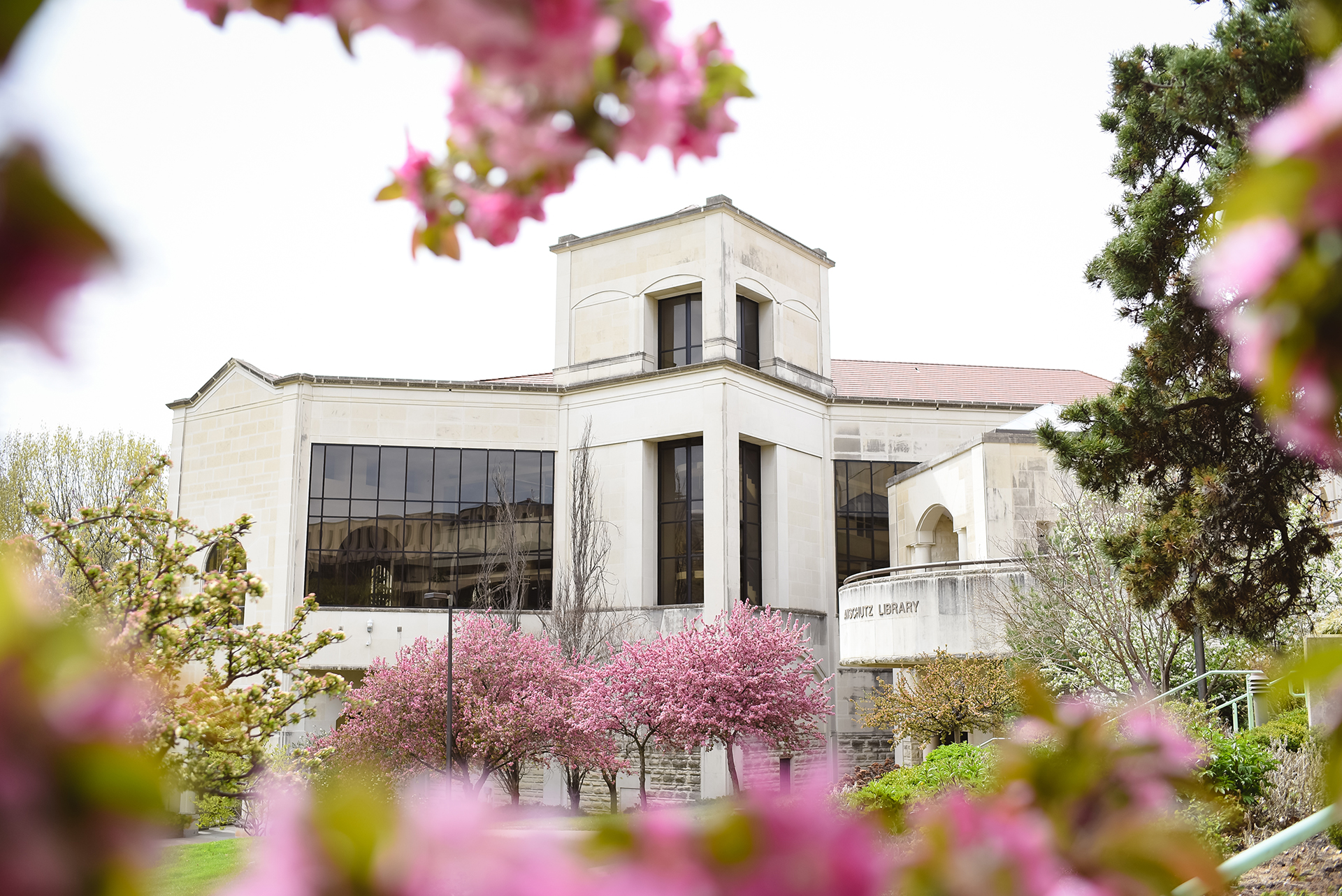 Annotations
News from the libraries for the campus community is published each semester.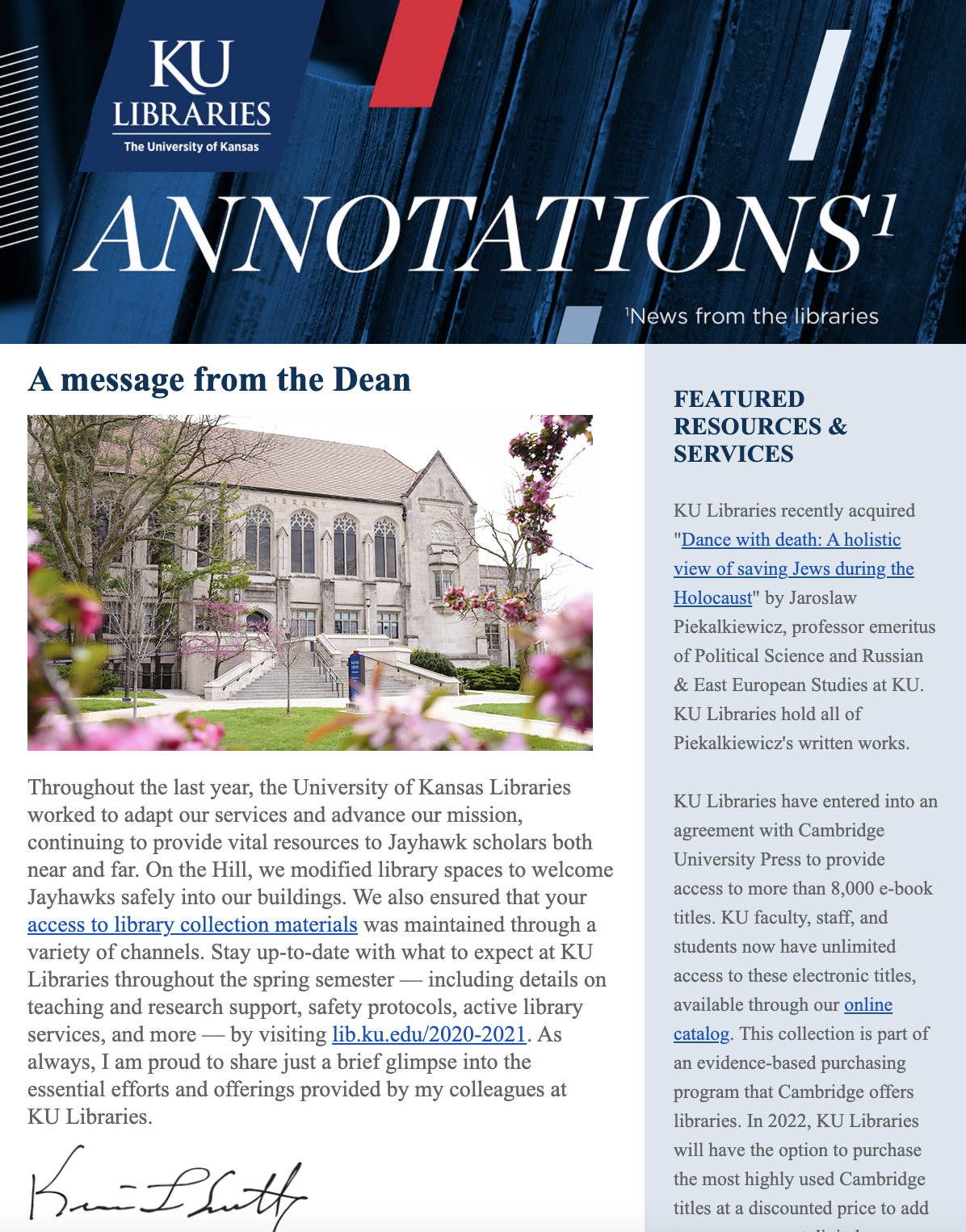 KU Alumni Magazine Ads
KU Libraries advertisements that appear in the KU Alumni Magazine.