Anschutz Library
---
Anschutz Library is named in honor of Fred and Marian Anschutz, parents of Philip Anschutz, a 1961 business alumnus and entrepreneur in telecommunications, entertainment, and media companies, sports teams and arenas, railroads and real estate. He and his wife, Nancy, provided a gift of $6.5 million for an endowed library acquisitions fund.
1301 Hoch Auditoria Dr.
Lawrence, KS 66045
Information: 785-864-4928
Research help: 785-864-4930
Reserve a Study Room
Individual study rooms are available to support academic study and research.
Reserve a Study Room
Ask A Librarian
We can help with your research questions — contact us by chat, phone, email, text or at a Research Help desk.
Chat with a Librarian now!
Second Floor
The second floor of Anschutz has quiet study spaces.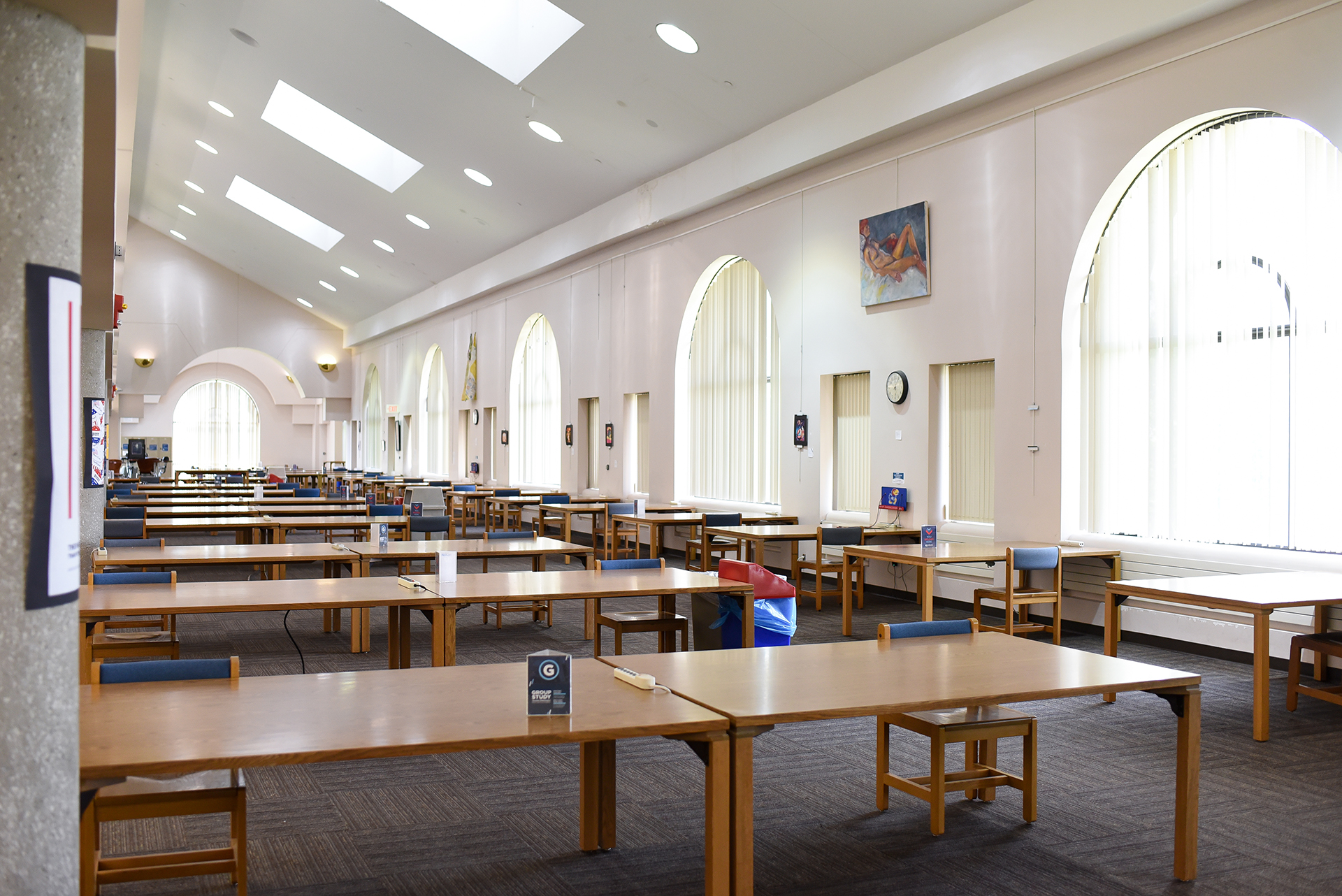 Third Floor
The third floor of Anschutz boasts group study spaces, computer workstations, printing and scanning, and more.
Fourth Floor
Group study spaces and the Beaham Reading Room can be found on the fourth floor of Anschutz.
---
---
---
Located in Anschutz Library
Schedule an appointment to get individualized writing help.

The KU Libraries Makerspace provides a venue for KU students, faculty and staff to think, tinker, create and collaborate with others.

Study rooms are available to support academic study and research.

The use of these spaces requires tolerance of all faiths, spiritual beliefs, and practices. So that all enter these spaces with common expectations, here are guidelines to help ensure a peaceful and safe experience for all.

The lactation room is available to all members of the campus community and guests on campus. All of the clean and private rooms offer an electrical outlet, a locking door, as well as a chair and table.

FitDesks

Bike Desks (aka FitDesks) are located by the large east windows and vending machines.