Board of Advocates
The KU Libraries Board of Advocates serve as the chief volunteer group of KU Libraries. As advisors to the dean, its members provide human and financial resources necessary to promote and achieve the mission and vision of the libraries.
Members work to develop strategies that increase a sense of pride, loyalty and connection with the libraries among alumni, friends and members of external community. They also help devise communication strategies in order to share information about the quality of our programs and services with those beyond the university community.
Perhaps most importantly, the group encourages alumni and friends to donate their time, talent and resources in support of programs and services provided by KU Libraries.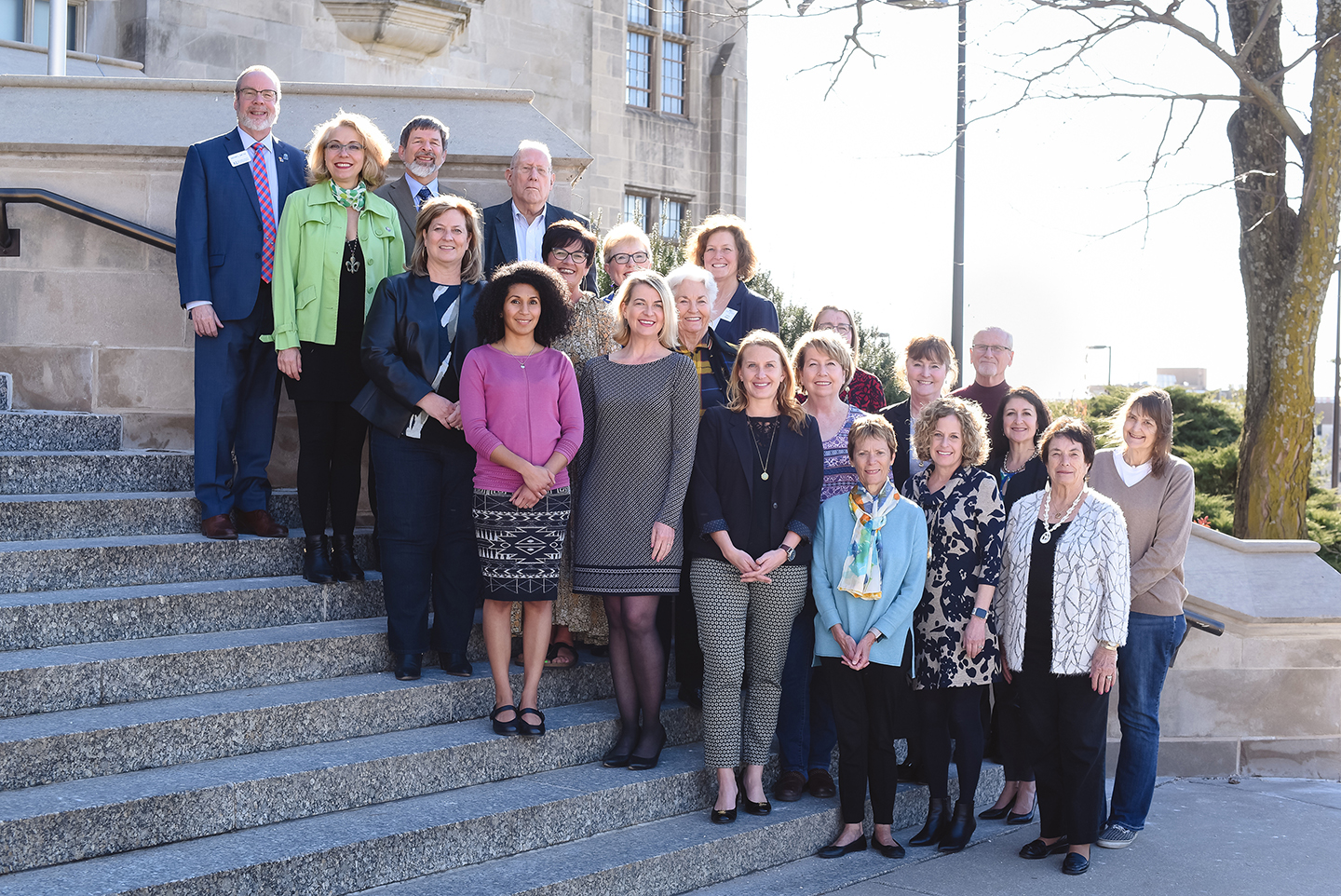 ---

2019-2020 members include:
| | | |
| --- | --- | --- |
| Kim Baker | Joan Golden | Becky Pruett |
| Kay Barnes | Tony Guy | Betsaida Reyes |
| Genelle Belmas | Ronda Hassig | Margie Sheppard |
| Beverly Bradshaw | Anne D. Hedeman | Kenneth Stephens |
| Janelle Burns | Anita Herzfeld | Kala Stroup |
| Janet Cinelli | Laura Lewis | George Wilson |
| Geraldo DeSousa | Denise Maloney | Eleanor Woodyard |
| Lindy Eakin | Mendy Mitchell |   |
| Sandra Gautt | Maria Preston- Cargill |   |
|   |   |   |
|   |   |   |