KU Libraries Budget Update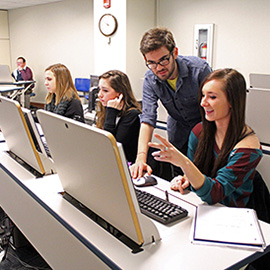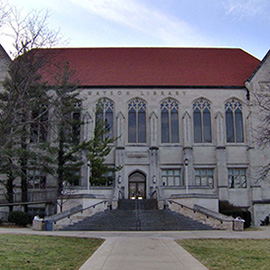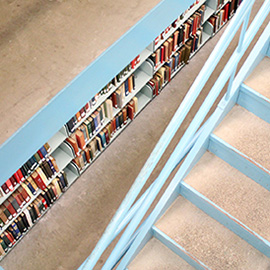 The system by which scholarly works are given away to commercial publishers and then sold back to college and university libraries is increasingly unsustainable. The ongoing crisis in scholarly publishing, coupled with shortfalls in state revenue collections, has created a continuing and significant issue regarding library resources, and we want you to be aware of changes anticipated for 2017.


Over the years, the libraries have been fortunate to avoid reductions in its collection budget. However, the cost of electronic resources (which represents 70 percent of our collections expenditures) increases at a rate of four to five percent annually, meaning that even the flat collections budget under which we have operated since 2009 significantly reduces spending power. Each year, we have identified low-use resources for cancellation, but we have long known that we would eventually need to cancel more heavily used resources. Unfortunately, that prediction was realized last year as we were forced to cancel a number of journals and databases that received relatively high use. 

Throughout 2016, we closely evaluated our subscription to the Springer journal package for possible cancellation. This is a large journal package with approximately 1700 titles. We collected usage statistics for every Springer title and found that 355 titles in this package received fewer than five uses in more than three years. When we more closely evaluated the 500 highest use journals, we found that KU Libraries provide access to more than half of these titles in other subscription databases, with the first year embargoed. Consequently, not only are KU Libraries paying twice for access to these journals, we are essentially committing to the total cost of this journal package for just one year of access to those titles and subsidizing content little used by the KU community. 


During our negotiations with Springer, we found them unwilling to offer us a smaller package of the journals that are actually used by KU students, staff and faculty. Because of this and the fact that we would not have the funds to pay for the journal package with the proposed price increases, Springer's 2017 package offer has been rejected and our subscription term ended in December 2016. 


What will happen?


A significant number of titles will be available through aggregator databases with a one-year embargo. We will be able to quickly fill requests for additional journal articles through our document delivery service, often in less than 24 hours. We reallocated some of the funds we have spent on the package to retain subscriptions to sixty important journal titles on a title-by-title basis in collaboration with KU-Med. Cancelling this package has garnered over $200,000 in savings; however, the libraries are now paying institutional list price at a substantial increase in cost per title. If the libraries do not receive an increase in funding and remain at a flat base budget, additional subscription cancellations and adjusted monographic purchasing will occur. The libraries will be conducting a similar review in FY18 for four other "big deal" serial packages with Elsevier, Oxford, Sage, and Wiley publishers. It is questionable that we will be able to pay for the substantial cost for these packages.
 

An extreme example of a recent price hike is from the publisher, Annual Reviews. Given that the subscription cost to that package would increase by 300%, we found this increase unacceptable and have decided not to subscribe to this package for FY18 and have selected nine highly used Annual Review titles to retain. 
We understand that the libraries' resources are vital for the work that you do, and we will continue to approach this situation in a thoughtful and transparent way. The need for this kind of action is also a useful reminder of the importance of the commitment to open access that we share on the KU campus. Though challenges lie ahead, KU Libraries are committed to serving the evolving needs of scholars, students and instructors at the University of Kansas, and we appreciate your continued support.