Paleontology journal adapts to open format with help from KU Libraries
---
Bruce Lieberman knows something about evolution. As a professor in the University of Kansas Department of Ecology & Evolutionary Biology, and a senior curator at KU's Biodiversity Institute & Natural History Museum, he's an expert on how certain forms of life change and adapt over time. Lieberman's extensive resume now includes something new: working with KU Libraries to evolve the distribution of knowledge and turn a prestigious subscription-based journal into a broadly accessible open access resource.  
Lieberman is the editor of the "Treatise on Invertebrate Paleontology," a renowned resource of current and historical paleontology consisting of more than 50 volumes published since 1953 in an encyclopedia-like format. The journal accepts submissions from all over the world and is considered a foundational resource in paleontology, along with KU's invertebrate fossil collection — one of the top-10 largest in the country with over 900,000 fossil invertebrate and microfossil specimens, which have been used in research for more than 125 years.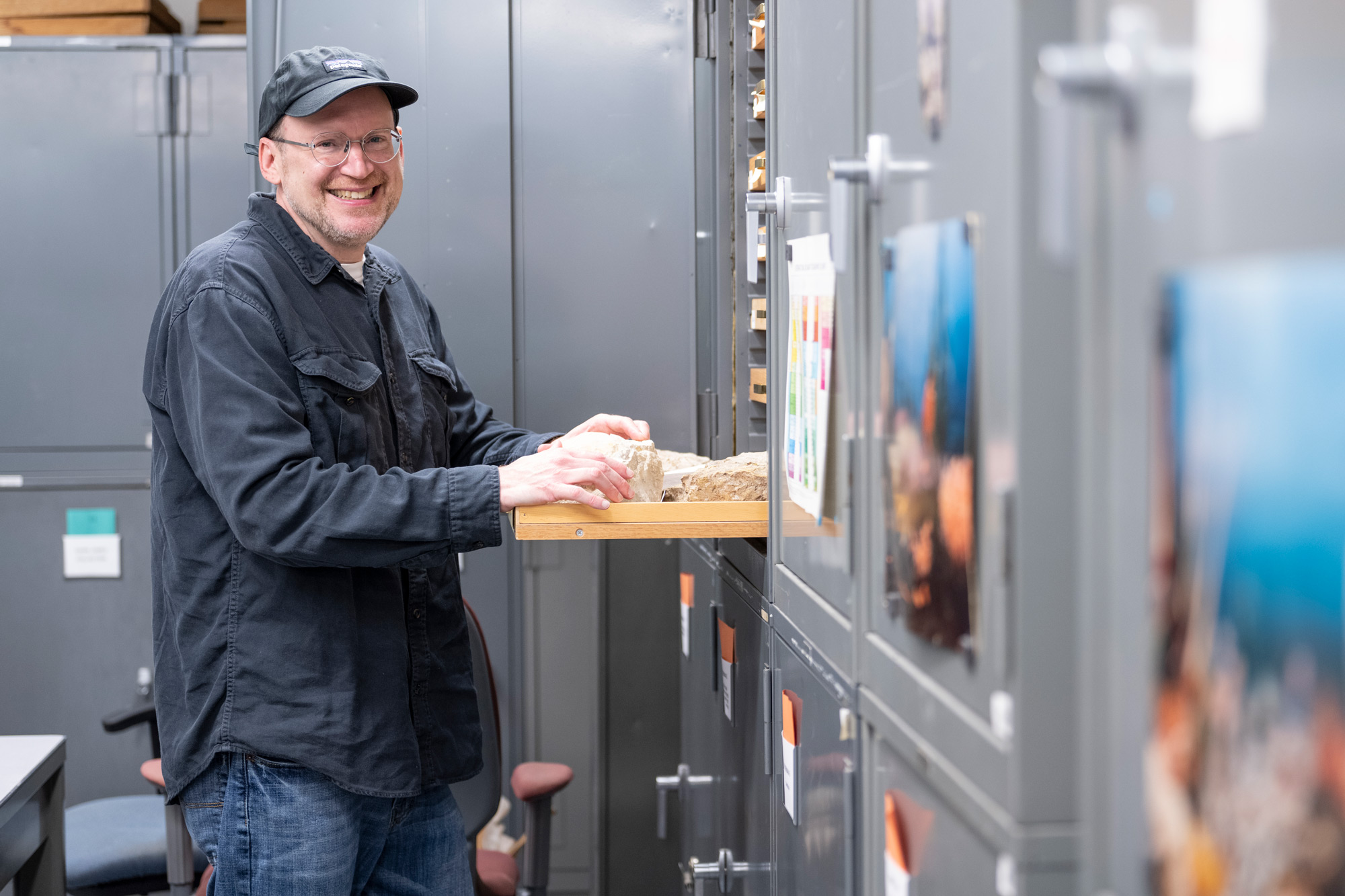 This spring, Lieberman worked with KU Libraries' Marianne Reed, Digital Publishing and Repository Manager to navigate the complexities of converting the journal to open access — scholarly literature that is digital, online, and free of charge. Because the journal will be made fully available online, with reach beyond a printed book, printing the materials and the associated costs may eventually become unnecessary. 
"Obviously there have been tremendous changes in the way that scientists share and acquire knowledge, and also the ways that libraries work, and encyclopedias, too," Lieberman said. "The nature of scientific publishing has changed so much, that I realized in order for us to stay relevant and useful to scientists and also to folks interested in paleontology throughout the world, we had to make this transition to open access, and we had to do it as soon as possible." 
In tandem with a larger KU Open Access initiative, KU Libraries' Digital Publishing Services program provides KU journal editors with the technical infrastructure to publish their journals on either of two platforms: KU ScholarWorks or Open Journal Systems (OJS). KU ScholarWorks is the university's institutional repository, which makes KU-authored scholarly materials visible to a wide audience and assures their long-term preservation. OJS, which is where the "Treatise on Invertebrate Paleontology" is housed, makes journals visible and assures their preservation, but also supports the entire editorial management workflow, including article submission, multiple rounds of peer-review, and indexing. 
Lieberman said working with Reed and the libraries to publish through the OJS platform made fora streamlined and thoughtful process, with the libraries' expertise being essential to guiding the project and overcoming the challenges that arose.  
"We did a lot of brainstorming and thinking through the pros and cons of different funding structures and different models," Reed said.  
Lieberman's openness to considering new business models and the shared value of increasing the visibility and impact of the information made for an excellent partnership.  
"Each conversation about open access is unique because each situation is unique," Reed said. "In this case we needed to navigate both the technical and financial aspects of transitioning to open access." 
The libraries and Lieberman's efforts in partnership have paid off.  
"Almost immediately we saw an uptick in access," Reed said.  
In April 2023, the first full month the Treatise on Invertebrate Paleontology was available via open access, downloads increased over 18 times the previous year's rate for the same month. 
"We feel that an important part of our work is obviously expanding knowledge and making new discoveries, but also, we want to share that with the public," Lieberman said. "These compendia that we produced, the encyclopedias and other types of information – that will make it easier for scientists to conduct analysis, but it will also make it easier for the public to understand what they might find in their backyard or when they're on a trip or something like that." 
The collaborations and other open access initiatives support KU Libraries' stated mission to transform lives by inspiring the discovery and creation of knowledge for the university and global community. 
"Good quality scholarly work is getting out there, improving a field, improving a discipline, improving the knowledge of the world," Reed said. "Open access also fosters interdisciplinary interactions, and until the information goes open, you don't know what some of those could be."