Through the generosity of the Bee family, the University Archives at KU Libraries has have received the field journals of the late James William Bee, renowned naturalist, long-time curator at the Dyche Museum of Natural History and faculty member in KU's Department of Systematics and Ecology—now called the Department of Ecology and Evolutionary Biology.
During his long and active career, Bee conducted biological research in Alaska, Guatemala, Virgin Islands, Washington State, Utah, and Kansas and kept journals containing extensive field notes from 1927 through 1994.
Notes include surveys of bird and mammal populations, as well as fossils and environmental annotations. The 47 donated journals also include exceptional drawings and photos.
His observations from the early 1950s of what was then called the North Slope of Alaska, which today includes the Arctic National Wildlife Refuge (ANWR), are amazing for their depth and breadth.
"Jim's efforts in northern Alaska—have given KU the most original and best scientifically documented collections from this area," said Dr. Robert Timm, a faculty member in the Department of Ecology and Evolutionary Biology at KU, who knew Jim and has worked extensively with his specimens. "Researchers regularly use his documented specimens because they represent the pristine environment, what ANWR was like before the increase in human activities and modern oil exploration."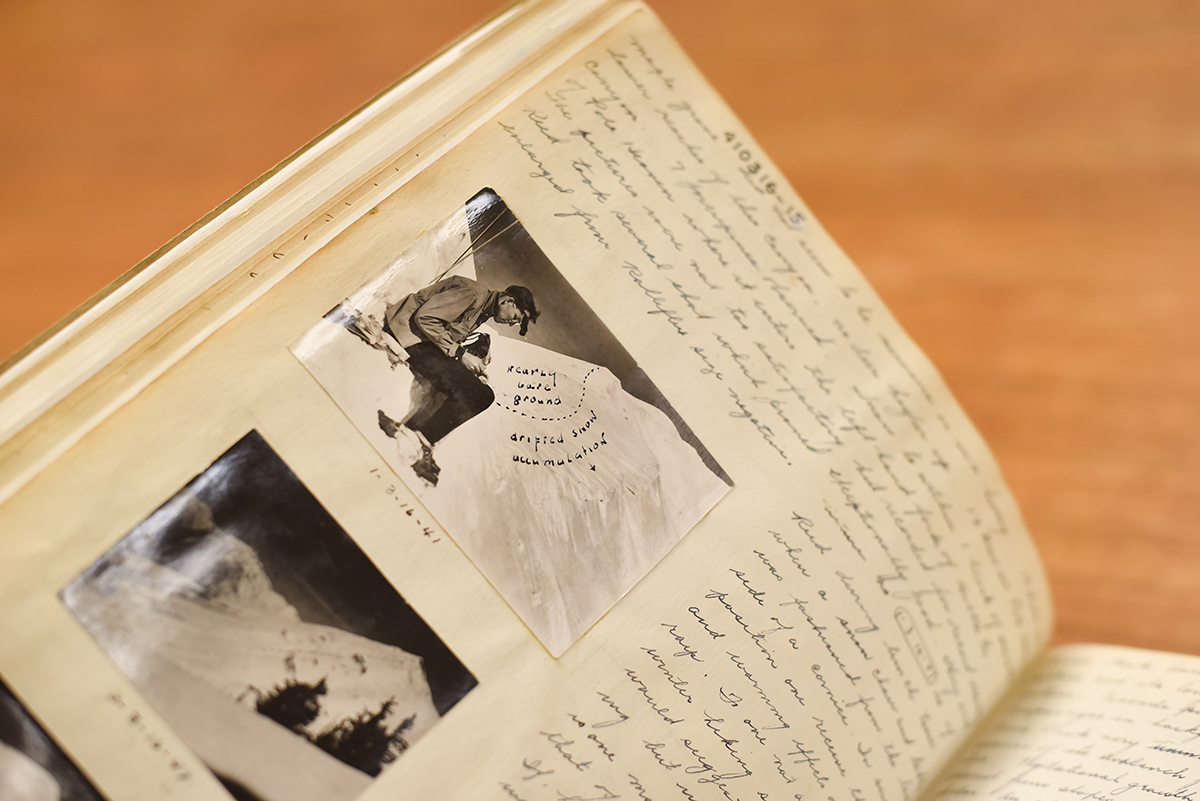 University Archives, held within the Kenneth Spencer Research Library, has been interested in acquiring the journals since 2006. In 2007, University Archivist Becky Schulte traveled to the Bee's home on Lopez Island off the coast of Washington State to speak with the family.
"I was impressed the first time I saw the journals and immediately knew of their rich research potential," said Becky Schulte, university archivist. "After working with the Bee family for several years, we were delighted to receive these documents. I am thrilled that they are now housed in the archives for research and public viewing."
"Jim was a perfectionist in everything he did. His notes are both beautiful and the most scientifically useful field notes that I have ever worked with," Timm concluded.
To view the journals, visit the Spencer Research Library during their normal business hours. For more information on Spencer and the University Archives, visit the webpage.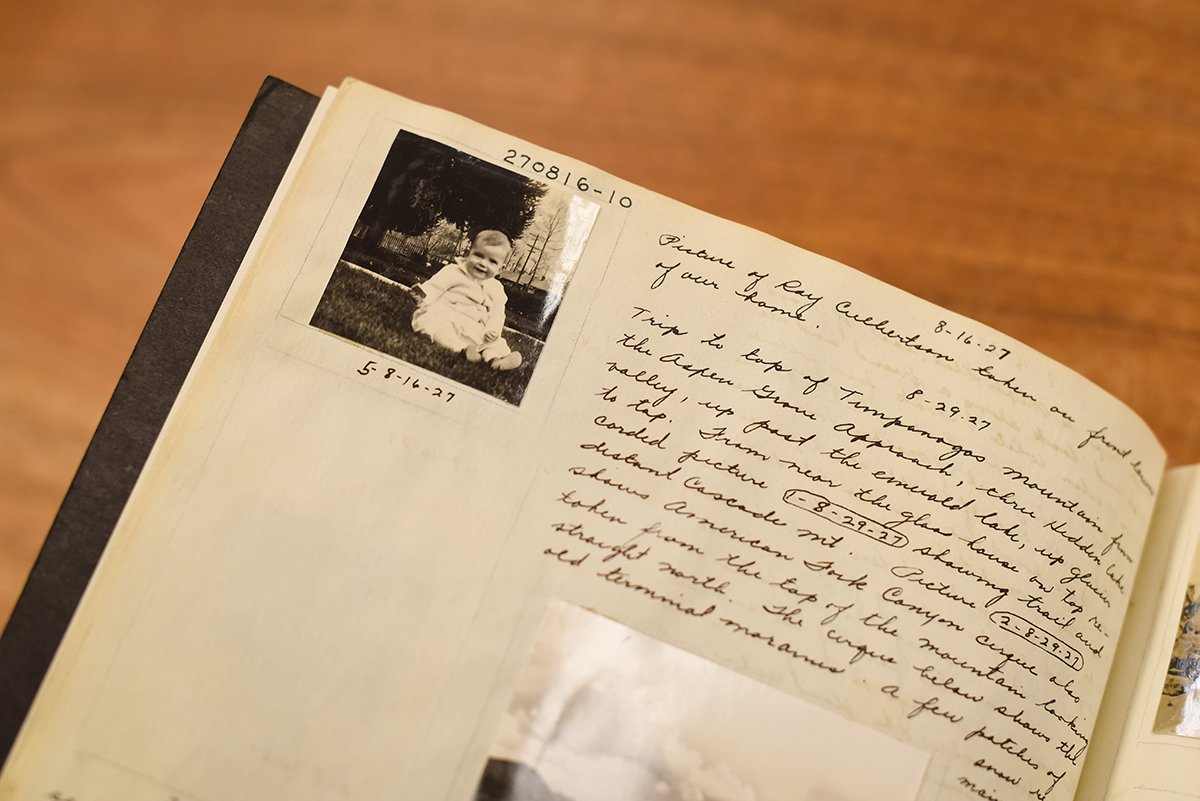 "The James Bee journals highlight the central role gifts play in building collections at the Spencer Research Library," said Beth Whittaker, assistant dean of distinctive collections. "Students and researchers can now consult these documents in the future, a reality made possible by the Bee family's generosity."
One of the top 50 libraries in the Association of Research Libraries by volumes held, and the largest library in Kansas, KU Libraries advance discovery, innovation and learning for KU, the state and a rapidly expanding community of world scholars.