The University of Kansas Libraries have acquired the papers of the late poet Kenneth Irby, KU professor of English, author of twenty books and chapbooks and a recipient of the Poetry Society of America's Shelley Memorial Award. The collection, which will be housed at the Kenneth Spencer Research Library, includes journals, poetry drafts, correspondence, photographs and audio and video recordings.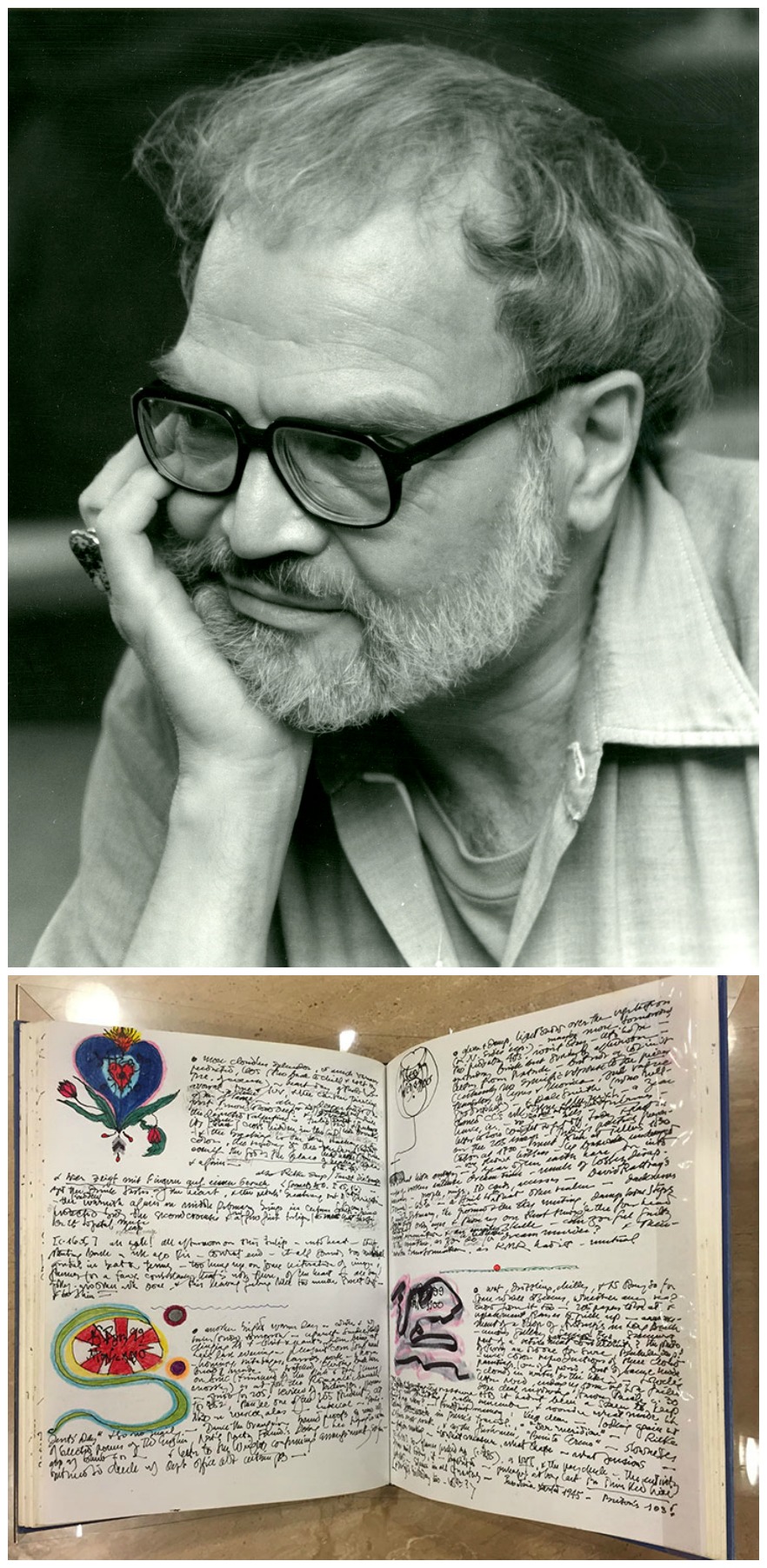 "We are thrilled that Kenneth Irby's papers have found a home at KU," said Elspeth Healey, special collections librarian. "They will act as a beacon, drawing students, poets and scholars to Lawrence, much as Irby himself did throughout his career."
Irby graduated from KU in 1958 with a Bachelor of Arts in history, earning additional degrees from Harvard and the University of California, Berkeley. Following time in New Mexico, California, Copenhagen, and Massachusetts, Irby returned to Kansas in 1977. In 1985, he joined KU as a lecturer in English, achieving the rank of full professor in 2012. Poet Ron Silliman has credited Irby with possessing "the most exquisitely tuned ear of any poet I have ever encountered."
Early in his career, Irby forged literary connections and friendships with poets Robert Duncan, Ed Dorn, Robert Creeley, and other writers and publishers of the New American Poetry scene. Over the decades, Irby's verse appeared in a wide range of poetry journals, including Io, Caterpillar, The Paris Review, Conjunctions, Sulfur, First Intensity and No: A Journal of the Arts. His book-length poetry collections include "The Flower of Having Passed Through Paradise in a Dream," "Relation: Poems, 1965-1966," "Catalpa" and "Ridge to Ridge: Poems 1990-2000." His collected poems, "The Intent On," published in 2009, was hailed by poet Lyn Hejinian as "unquestionably a monumental work."
The newly acquired collection offers insight into Irby's life, aesthetic interests and career as a teacher and poet. It also documents relationships between writers within the world of poetry.
"The depth of materials in his papers is astounding," said Healey. "The collection includes manuscripts—both Irby's and those sent to him by fellow poets—correspondence with family, friends and writers; teaching and research notes; photographs; recordings; and over seventy-five of his journals, dating from 1957 until the year of his death. There are also mementos and personal items that Irby kept over the years, some dating back more than half a century, such as a ticket for Fidel Castro's 1959 speech at Harvard, where Irby earned his Master of Arts, or his ID card from his undergraduate days at KU."
Friends and colleagues of Irby's may further enrich his collection by contacting Spencer Research Library to donate correspondence from the poet. Once cataloged, the papers will be accessible in Spencer's reading room during regular building hours. A display of highlights from the collection will be on view in Spencer Research Library through May.
Portrait of Kenneth Irby and an image of his 1998-1999 journal are images with permission of the Estate of Kenneth Irby.